Activities and excursions on foot and by bicycle.
The mountains and valleys of Lake Como offer enchanting views of the surrounding peaks. There are paths and ancient mule tracks through uncontaminated woods that can be enjoyed on foot and by bicycle.
The possibilities for walks, trekking and bike tours are endless.
Il Medeghino Agriturismo offers excursions and tours through this beautiful environment.
It is possible to have a GPS tracking of the routes or, upon request,
For our guests, the possibility to rent directly at Agriturismo Il Medeghino e-bike and mtb.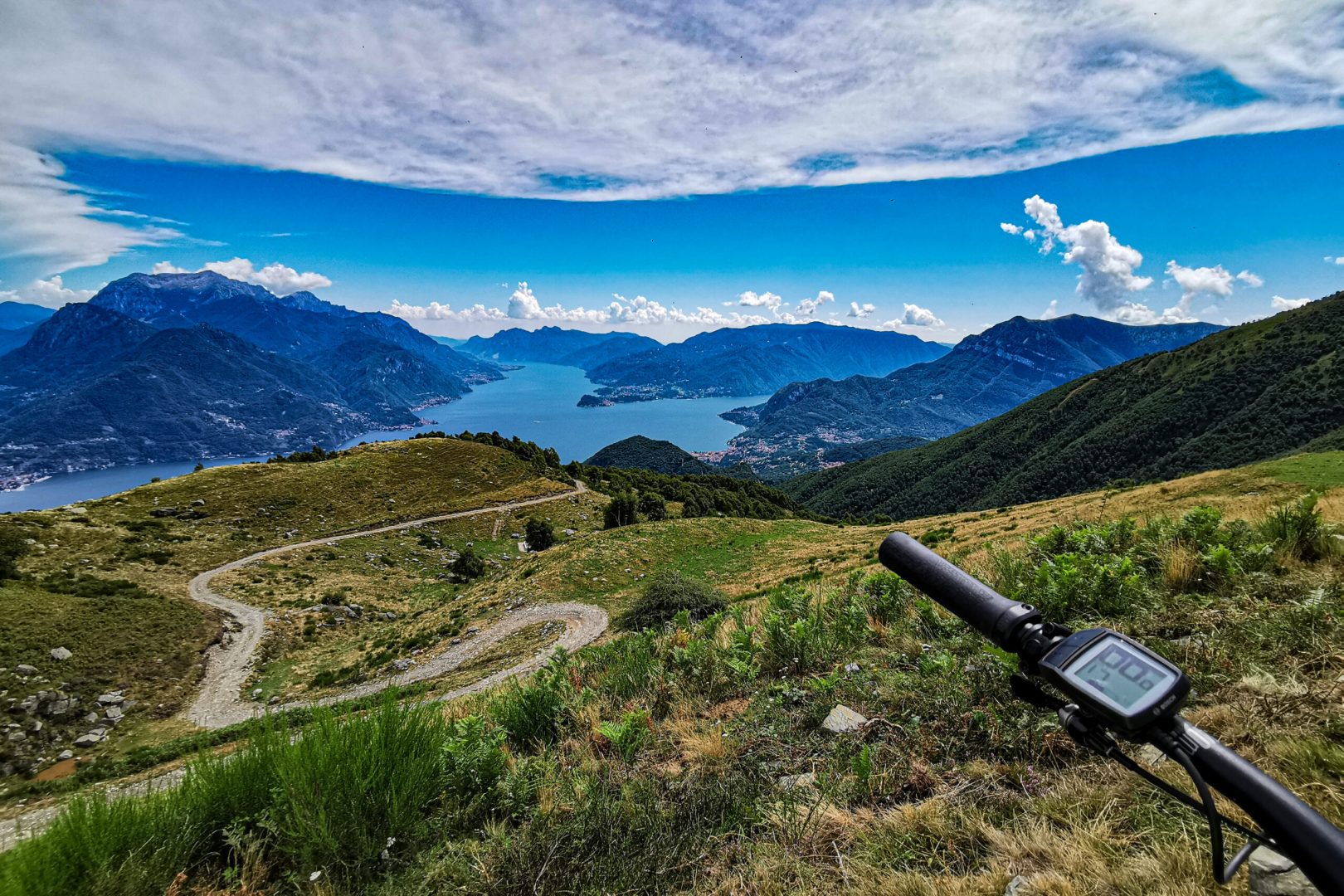 The Alpin Hut La Canua
For the fitter cyclist and guest who wants to experience a challenging MTB and E-bike trek. Leaving il Medeghino Agriturismo you can reach Renzonico where the climb begins on Monte Bregagno. From here, a trail through woods and pastures of 30kms leads to The Alpine Hut La Canua (1500 metres above sea level). From there it is possible to see a breathtaking view of the two branches that divide Lake Como. At this shelter you can enjoy brunch, a hot meal or an aperitivo.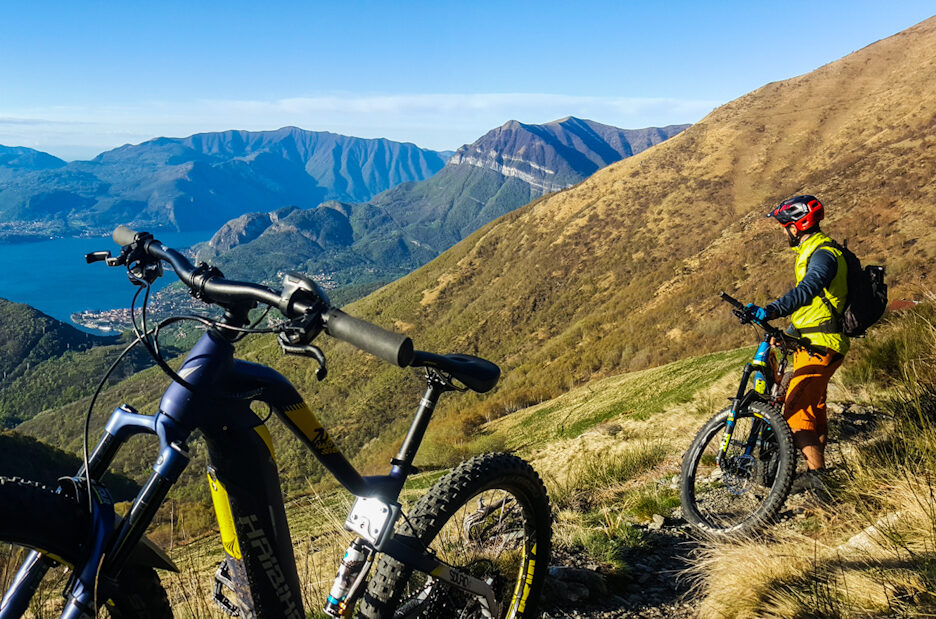 Early Breakfast at sunrise or sunset aperitivo at Saint Bernardo
An exciting ride to Saint Bernardo Church, where you can enjoy a beautiful sunrise or sunset view in a unique setting.
Enchanting Lake Como Uphill hike to Sant'Amate Church – Menaggio
Sant'Amate's church is a little mountain chapel at an altitude of 1.623 metres (5,324 ft) above sea level. It is located on a mountain ridge which leads to the locally famous mountain "Monte Bregagno".
Wild Valsoda
Experience a beautiful and wild valley with a unique landscape.
Monte Bregagno
Monte Bregagno is an all panoramic route to the summit with views that leave you speechless. It is possible to see from there, the Alps to the Apennines. Overlooking our beautiful Lake Como, it is possible to take an easy uphill hike that leads you to one of the best known peaks among Lombardy hikers.
Giardino del Merlo
An untouched botanical garden overlooking the lake. You can walk directly from Il Medeghino Agriturismo, on a easy to medium trek through the garden trails.
The Rock of Musso and Saint Bernardo Church
An extraordinary experience, surrounded by nature and breathtaking Lake views. Traveling on narrow mule tracks, you reach the Church of San Bernardo which dates back to 700AC, it was renovated in 1970. From there you can see Monte Legnone and the Albano Valley. The hike is medium to hard. From there you can also climb to Monte Bregagno.
Giulio
Certified mountain bike guide from 2021, is always looking for emotional trail to let you fall in love with his lake and mountains.
Claudio
Alpin Guide Master of Mountaineering, specialized of Canyoning and the qualification for rope access. Adreanaline and nature are his reasons for living!
Francesca
Founder of Hiking Como Lake. Graduated in Business Management in 2006, mountain trail runner since 2009, deep knowledge of the Lake Como mountain territory. Certified hiking guide since 2012.
Mario
Founder of Hiking Como Lake. Huge experience and deep knowledge of the Lake Como mountain territory. Alpine rescue team volonteer. International mountain leader and certified hiking guide since 2012.